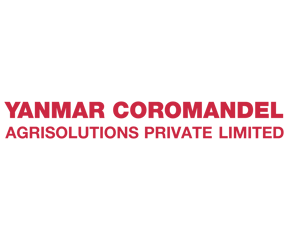 About
Yanmar Coromandel Agrisolutions Private Limited was established in 2014 to promote mechanization in Indian agricultural sector. Our primary mission is to provide sustainable solutions for increasing the Indian agriculture productivity through our mechanization and become a reliable partner to farmers and communities. We will strive to provide agriculture solutions to Indian farmers.
We plans to introduce a wide range of Agricultural machineries that suit to the Indian agricultural conditions, which will benefit farmers with our innovative technology and improve their productivity. The company supplies Rice Transplanters and Combine Harvesters in our product portfolio with several variants for the Indian market.
Our Market
Our key markets are West Bengal, Punjab, Madhya Pradesh, Odisha, Chhattisgarh, Karnataka, Telangana, Andhra Pradesh, Tamil Nadu, Kerala, Maharashtra, Gujarat, Assam & Tripura. Further, we are continually in the process of expanding into new markets.